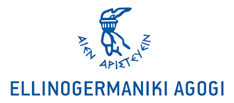 ---
Ellinogermaniki Agogi (EA) is an educational organization of private law, officially recognized by the state. Established in 1995, the Research and Development Department of EA provides the test bed for research applications for the design, development and implementation of the research activities in education. The R&D Department acts therefore as an interface between the pedagogical research, the technological innovation and the school community. It focuses on the design, implementation and support of pedagogical and technological innovation in educational practice, both through internal research as well as through collaborations with numerous educational, research and commercial institutions in Europe and the world. EA is an institutional member of EDEN (European Distance Education Network), of STEDE (Science Teacher Education Development in Europe), of ECSITE (European Network of Science Centres and Museums) network and a founding member of the European School Innovation Academy (ESIA). Since its establishment, the R&D Department has coordinated and supported the participation of EA, either as coordinator or as partner, in more than 200 national and international collaborative research projects and networks.
---
Katerina Riviou
Katerina holds a M.Sc. in eLearning, from the Department of Technology and Digital Systems, University of Piraeus, and has attended the Training Programme for Teachers in School of Pedagogical and Technological Education. From 2003 she has participated in several R&D projects related to education and training as Project Manager or Research Assistant. She has also teaching experience in the field of ICT in primary education as well as in vocational training institutions. She has participated as Research Assistant in the "e-ACCESS: Developing Web Content Supporting Learning and Training of Disadvantaged User Communities" project; her master thesis was on this field and coordinated the "Universal Design for Learning: A Framework for Addressing Learner Variability" project.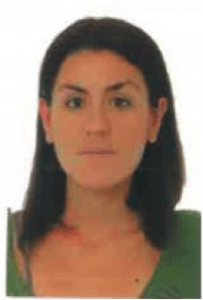 Nikos Zygouritsas
Nikos holds a M.SC. in Educational Technology from the Department of Applied Computing in Educational and Mathematical Methods in Psychology, Université Libre de Bruxelles. He has worked as a researcher in the Université Libre de Bruxelles, Faculty of Psychology and Education. He has also worked as an assistant for the on-line courses in Mons University (Educational Technology Unit) and as an ICT teacher in the European School of Brussels III. He has coordinated and participated in national and international projects in the field of training, education, new technologies and innovation for the application of new technologies in various educational settings. His main interests and activities are school innovation and learning communities, teacher training and professional development, inclusive learning and early childhood education. Since May 2014, he is a member of the Ellinogermaniki Agogi Research and Development team.